For many, despite following a healthy diet and a regular exercise routine, it can still be a constant battle to lose the weight.  Could there be a link between hormones and weight gain for you? For many patients, especially women, I often find a hormone imbalance to blame mostly for their unwanted weight gain and other symptoms including low energy and mood swings.  What could be going on 'behind the scenes' for you?
Hormones and weight gain – what else could it be?
There can be many culprits contributing to your weight gain including:
The good news is there can be holistic solutions that will work for you.  Firstly, the cause needs to be identified and if there is a link between hormones and weight gain.  By working alongside both your GP and naturopath, often a cause can be found.  I use a combination of blood tests, saliva testing, BICOM® bioresonance therapy in my practice.  I have successfully treated and helped hundreds of patients, especially women to lose unwanted weight over my 20 plus years in clinical practice and continue to do so.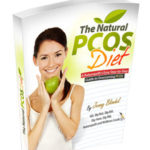 Also, to remind you, I have written a dedicated book, The Natural PCOS Diet which is helping women worldwide to lose weight and conquer PCOS naturally.
---
Want to find out if you have hormones are contributing to your weight gain?
Book yourself in for a Bioresonance naturopathic consultation.  Experience hormone balance and weight loss in no time at all!
To make a booking, please phone the Ilkley Healing Centre on 01943 602177.  Alternatively, if you are elsewhere in the world, you are welcome to contact me to arrange a Skype consultation.