Mentoring
With Jenny Blondel, Naturopath and Bioresonance Practitioner

There has never been a better time to be in private clinical practice.
People are seeking out natural health practitioners like us who are prepared to 'look outside the box' to help unravel their biggest health challenges.
People want to heal so they can live well and enjoy life.
However expert guidance is often necessary. For the most part people are presenting with complex health issues as a wide range of factors are impacting their health, right down to a cellular level. 
This can include chronic inflammation, oxidative stress, pathogenic influences, toxic load, mould exposure, nutrient deficiencies, hormonal imbalances, stress, dental issues, life trauma, genetic polymorphisms, and a host of other environmental influences such as electromagnetic fields.
The good news is we can help them.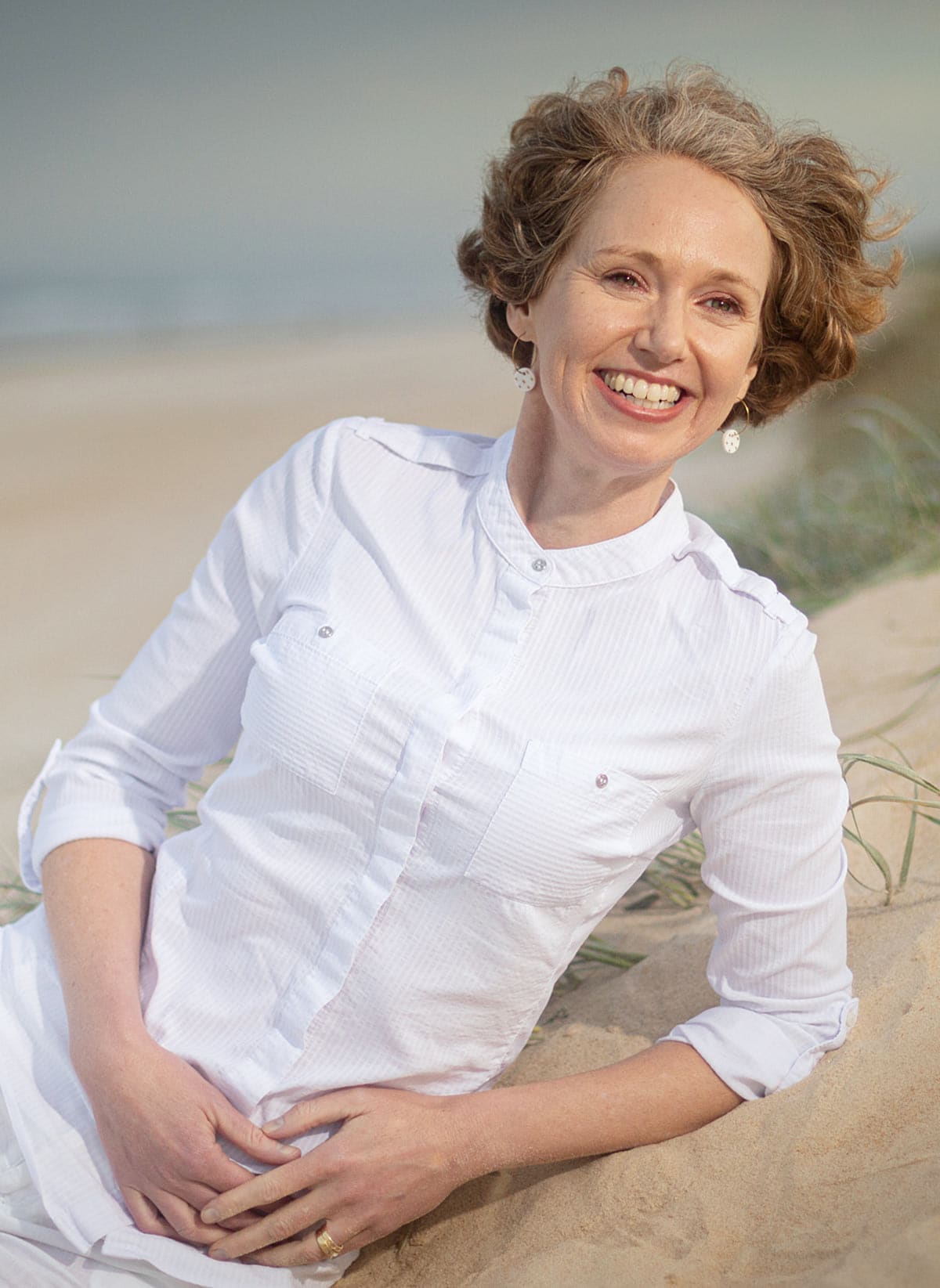 meet the naturopath
Hi, I'm Jenny Blondel
I'm a qualified Naturopath who has been in private clinical practice for more than 29 years. I operate a busy clinical practice on the Sunshine Coast of Australia where I specialise in bioenergetic therapy.
Cutting edge bioresonance technology helps uncover the biggest blocks impacting an individuals' health and happiness. It is also the ultimate tool for developing a bespoke, and effective treatment plan. I love the work I do and I am excited about the direction we are going with this highly personalised approach to wellness.
I have devoted many years to understanding and learning more about bioresonance therapy and I am now an internationally recognised keynote speaker having delivered lectures in both the UK and Germany.
Due to my extensive experience and passion for using advanced bioresonance technology, I now offer one-to-one mentoring which is tailored to your individual requirements.
My mentoring programs are available to qualified health professionals such as Naturopaths, Physicians, and other complementary health practitioners.
 presentations include: 
International Naturopathic Congress, London, July 2018
International Bioregulatory Congress, Germany, April 2018
International Bioregulatory Congress, May 2020 and June 2020
International Bioregulatory Congress, May 2021 and June 2021
International Bioregulatory Congress, October 2022
Whether you are a new graduate or have many years of clinical experience, you will gain new insights and skills to advance your wellness practice.
Your one-to-one mentoring sessions provide a unique opportunity to observe and experience practical demonstrations, discuss theory, difficult case studies, or any other issues that you are seeking help with.
Mentoring sessions can be held in my clinic or online via Zoom.

Mentoring Program Overview
Discover the latest insights, and learn new skills, in the exciting field of bioregulatory therapy. This specialised testing provides one of the best tools for uncovering the root cause of illness. If you already use this advanced technology you will know it is incredibly useful to assess specific energetic patterns to help uncover the biggest health blocks.
Learn how testing and analysis complements taking a good case history, questioning and observation of the patient.
Work through complex client cases together. As your mentor I will help develop your confidence in meeting the needs and expectations of your patients. This collaborative experience will really help to hone your clinical skills.
Learn the best ways to set up your practice to take it to the next level and discuss specific Naturopathic protocols that will complement your existing clinical practice.
This 1-Hour mentoring program is a flexible way to book single sessions with me. This is an ideal way to fast-track your confidence, and skills in bioregulatory testing and analysis.
COST: AU$195.
Price is for a single 1-hour mentoring session.
Monthly Mentoring Program
My monthly mentoring program is ideal if you would like a weekly mentoring session over four weeks to fine tune your clinical skills.
COST: AU$750.
Includes four weekly mentoring sessions.
6-Month Mentoring Program
I'm excited to announce my new 6-month mentoring program. My 6-month mentoring program is ideal if you would like a regular mentoring session each month over six months. This mentoring program is specially designed to provide a long-term collaborative experience.
COST: AU$950
PLEASE NOTE: Additional mentoring is available outside scheduled mentoring sessions. Book and pay for extra time if you require email follow up or are seeking extra information/research. The standard hourly rate of AUD$195 (or part-thereof) is applied for phone calls or time to respond to emails.
Book your first mentoring session today
Make an investment in your patients and your clinical practice.
Have questions or wondering if my mentoring program is the right fit for you?
You're invited to schedule a free 10-minute discovery call to learn more. Please email me today as I would love to chat with you!
NOTE FROM JENNY
Mrs S came on board for mentoring to help untangle complex patient needs and optimse a therapeutic outcome.
Jenny, I would just like to thank you for the best hour's tuition in my life!!! No exaggeration!!! You calmly and succinctly unravelled the tangled web my learning had become! You gave me invaluable pointers and therapy options and patiently explained away my confusion. I haven't stopped recommending you since!
NOTE FROM JENNY
Mrs R, a fellow colleague in bioregulatory therapy, needed some help with hormonally-challenged patients and together, we came up with protocols that work every time!
Over the past 6 months, I have had the privilege of clinical observation and mentoring with Jenny. Jenny is a really gifted practitioner, not only is she an incredible source of knowledge, her commitment to her patients, helping them achieve their best possible health outcomes, is truly inspiring – something I hope to take into clinical practice with me. Thank you so much, Jenny, you will never know how much you have taught me during our time together.
NOTE FROM JENNY
Mrs B contacted me to obtain greater clarity in identifying the drivers of her patient's ill-health and to devise a roadmap to get her patients well again.
I was eager to get up and running my practice straight away. However, I found that even after doing some seminars I needed some extra help and guidance. Jenny has a wealth of knowledge and experience in both the use of bioenergetic devices and as a Naturopath, so it is a huge relief to have her as my mentor and go to person with any questions on how to use the system more effectively and/or clinical questions.