The Natural PCOS Diet
Are you frustrated because you feel your hormones are ruling your life?
Would life be better if you didn't suffer from PCOS?
If you answered 'YES' then you will definitely want to find out more about the The Natural PCOS Diet!
The Natural PCOS Diet book reveals tip to help deal with PCOS naturally and effectively.
If you've been searching for the answers for your PCOS symptoms, then look no further. Here's why.
I have been treating patients with PCOS successfully for over 26 years and have a wealth of experience and an expertise in dealing with PCOS.
Are you suffering from any of these symptoms?
Infertility
Weight gain
Hirsutism (excess hair growth)
Acne
Ovarian cysts
An irregular menstrual cycle
Sugar cravings
Bloating
Feeling tired all or most of the time
If you answered YES, could you have PCOS?
I was struggling with PCOS, energy levels and day to day living, keeping up with work commitments and two young kids. I came across Jenny's web site and bought The Natural PCOS Diet with the bonus cook book. She also helped me through a Skype consultation and after a chat about my medical condition, Jenny prescribed me certain supplements that have changed my life. My symptoms have subsided and my head is clear again and the best thing is I have the energy to exercise and my fitness has improved dramatically. Thanks Jenny!"
The 'Natural PCOS DIET book' and bonus cookbook will give you the confidence to naturally and effectively manage your PCOS by learning how to…
Balance your hormones
Boost your fertility
Lose weight and feel good
Achieve regular periods and ovulation
Reduce your cravings for sugary food
Improve your problem skin
Live a happier healthier, hormonally balanced life!
The book explains in detail
What is happening to your body and how to balance your hormones
The link between PCOS and insulin resistance. Does every PCOS sufferer have this?
What to do if there is a genetic link
How to control inflammation and manage leptin resistance
What is the most suitable diet to follow – is it Paleo? Gluten-free? Low GI? What is the best PCOS diet plan?
That it works! I have had countless women overcome their PCOS symptoms naturally!
But that's not all
Overcoming PCOS is not just about following a suitable PCOS diet plan. There are other essential factors to address including:
Detoxification and digestive health
Environmental toxic exposure
Exercise and lifestyle habits
Nutritional status
Inflammation, leptin and other hormones
These factors and more are covered in detail.
I was trying to conceive for a few years, but nothing happened. Finally, I went to the doctor and was diagnosed with PCOS. The doctor did some tests on my hormones cycle and decided that I needed some hormone therapy. Long story short, I decided not to do a hormone therapy but to try to change my diet. It was when I found your books. I followed them to the dot. I got pregnant two months after starting the diet and changing my lifestyle. My doctor was speechless…and I was very happy. After having my first baby, I never went back to taking any prescribed med for PCOS, and I was able to conceive again about a year and a half later. So, thank you, thank you, thank you!!!!
Want to Know More?
Grab your copy of 'The Natural PCOS Diet' and the bonus 'The Natural PCOS Diet Cookbook' – packed full of practical, healthy recipes to help navigate you on your journey back to optimal health.
Take a look through this website for more information on relevant topics for your PCOS issues. Discover how you can overcome and conquer your PCOS naturally – when provided with the right guidance!
Ready to get started?
Only US$20
You will be taken to the ClickBank website for purchase. Download e-book immediately after purchase.
Secure payment. All major credit cards accepted.
My Money Back Satisfaction Guarantee
I am confident that once you purchase the book you have everything you need get started that I offer you my personal 60 day satisfaction guarantee. This means you can take a full days to try The Natural PCOS Diet for yourself. If you are not delighted by the results or 100% happy, I will give you a prompt and courteous refund.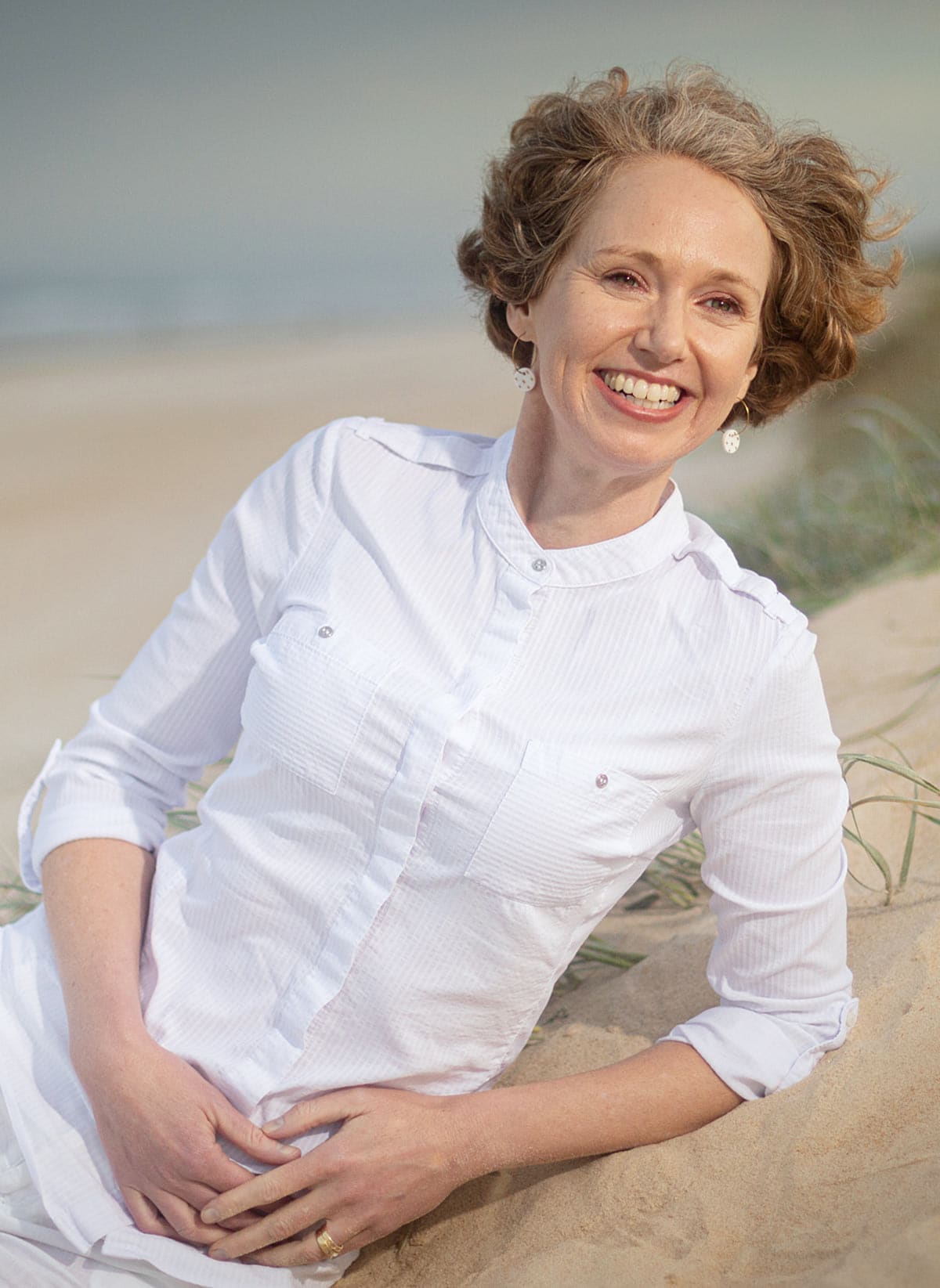 meet the naturopath
Hi, I'm Jenny Blondel
I'm a qualified Australian Naturopath, Nutritionist, Medical Herbalist, Homoeopath, Bioresonance practitioner and mentor. I'm also Fellow member of the Australian Traditional Medicine Society (ATMS).
I've been in private clinical practice for more than 26 years, skillfully blending my extensive background in Naturopathic medicine with the latest bioregulatory technology to offer a comprehensive and effective healing approach.
I hope the information in this book will help you overcome PCOS naturally as it has for many hundreds of other women.
PCOS is often described as something that happens to you rather than a health condition which you can regulate. With Jenny's helpful and practical advice, I was able to manage the worst symptoms and even more importantly I felt like I was back in control of my health. Jenny is a realist – she didn't recommend any changes to my lifestyle that I couldn't achieve.
I went to Jenny after I had been diagnosed with PCOS when I came off the pill to try and have a baby. I was overweight, depressed and not ovulating. I did not want to go down the western medical route which was just to offer me Metformin and Clomid; instead I wanted to go for a more holistic approach as I thought this would be healthier and longer lasting. I was very glad I found Jenny. She gave me good dietary advice as well as giving me herbal medicine and exercise advice.
After six months of sticking to The Natural PCOS Diet and a strict treatment programme, I had lost enough weight, my hormones were much more balanced and I got pregnant! Now I have a lovely three and a half year old and I really feel I owe this to Jenny and her treatment. I still have occasional issues with my PCOS but I have a much healthier diet than I had previously and feel I manage it better. Until I tried to get pregnant I had no idea I had PCOS though I have always had blood sugar problems. Having Jenny as my Naturopath is one of the best decisions I have made.
My battle with PCOS began 6 years ago; when I decided that at 15 years of age, I should definitely be in the stream of womanhood with a regular period. Something that never arrived. I was diagnosed with PCOS. After conventional treatment failed to provide a solution, I decided Naturopathy is the way to go, and by chance – or fate, whichever, I have stumbled across Jenny Blondel. This book has very quickly become my bible. I regularly refer to The Natural PCOS Diet in order to stay focused and motivated with my new found lifestyle. My biggest praise and thanks goes out to Jenny Blondel for the light she has bought to my life, and the re-newed direction she has been capable of giving me. It has been the biggest blessing.
Ever since getting my periods when I was twelve I have suffered from severe cystic acne on my face. I also had irregular periods. This went on for years without me knowing or getting to the bottom of "why?" I was finally diagnosed with PCOS last year and have since been following Jenny's PCOS plan, The Natural PCOS Diet. My acne has significantly improved – I have gone three months now without breaking out, my period cycle is a lot more regular and I now know how to control my low blood sugar episodes. Jenny's book, The Natural PCOS Diet, has all the essential information you need to know about PCOS and provides you with a multitude of treatment options.
I contacted Jenny Blondel after becoming convinced that traditional medicine didn't hold all of the answers for me and my hormone issues. After six months of breastfeeding my twin sons (who were conceived after a diagnosis of PCOS with the help of a traditional fertility doctor using Clomid -I was not ovulating on my own and hadn't gotten my period for nearly eight months after stopping the Pill), I got my period. It was outrageously heavy and had lasted for six weeks by the time I contacted Jenny. The medical practice I went to simply kept giving me birth control pills and told me to take them in increasing quantities; they said that was the only thing that would stop the bleeding. I did not want to go back on birth control pills, but I took them anyway because I had become anaemic and wanted something to stop the bleeding. They didn't work. Luckily, when they prescribed yet another round and gave me another medication to control the nausea (and told me to hire a babysitter for my boys because I would likely be too sick to care for them on the first day after beginning this even stronger round of hormones), I had already contacted Jenny. I didn't follow through with the last round; I knew there had to be a better way.
After a one-hour consultation with her, I felt more heard than I ever had been before by traditional doctors. She asked the right questions (that I had been wondering why other doctors weren't asking me!) that made me feel like she really had a holistic understanding of the issues I was currently facing and those that had plagued me in the past. Instead of prescribing something to address one symptom, she set up a plan for me to straighten out my hormones that she believed would address the underlying problems that resulted in several different symptoms. Within three days of being on the herbs she prescribed for my bleeding, it stopped. That, in and of itself, was astounding. Then, by following her advice, a regular menstrual cycle again became a part of my life, which hadn't been the case without the Pill in at least 10 years. Three weeks ago, less than a year and a half after first seeking her out, I gave birth to our third child, Caroline. I paid attention to my cycle to prevent pregnancy, and once we were ready, we conceived our daughter completely naturally, with no assistance and no trouble (or delay!) at all. I am so grateful to Jenny for her help and for her attention; I trust her, her book – The Natural PCOS Diet, and have recommended her to many friends.